RBS Corporation: Our Principal Goal is the Increase in Our Clients' Businesses Sales.
WHO DO WE THINK WE ARE :–) (© Deep Purple)
We are gifted and highly ambitious marketing professionals, engaged in research, advanced studies and cutting–edge Internet technologies. Being full of ideas, coherent in proven scientific methods and rich with true start–up spirit, we are offering you the finest service on the market.
Founded in 2004, with our outstanding exploring and working aptitude, we already accomplished the higher level position of Runet — Russian virtual marketplace. No time for rest and recreation — but we are going further ahead, taking advantage of the boundless essence of World Wide Web.
WHAT WE OFFER
We connect our clients with the World by making their businesses noticeable to their customers on World Wide Web, and vice versa. Our expertise is a well balanced blend of Search Engine Optimization, ranking advance solutions and Paid Search Engine Marketing. We provide our customers with SEO-friendly fully functional web design & development, most recent studies accompanied with thorough analysis.
Processing thorough keyword analysis, content and navigation enhancements, we make your website highly appealing to the search engines and the users. By that way we drive the most qualified traffic to the site representing your product or service. Thus the conversion of your visitors into your customers will dramatically maximize your sales volume. Being highly ranked for your industry's specific search keywords your business will smoothly earn a better brand recognition, growth and steadiness with the current challenging economy circumstances.
Our services are designed for you. Just start with…
bdbd.ru — the Legend of Russia's Search Engine Optimization

With Search Engine Optimization, high ranking achievability and paid search marketing solutions from BroaDBanD Group we direct the most qualified traffic to clients' websites and then convert users into the customers.
mediaguru.ru — Yandex Certified Media Advertising Agency

Our 20 employees are qualified online advertising professionals, certified by Yandex and Google Russia. With paid search campaigns through Yandex Direct, Google AdWords, Begun, and Rambler we get the increase in sales for our clients during 2 days. No commissions are added to the vendors' pricelists.
webprofy.ru — Professional Web Design Studio

WebProfy is within the TOP–15 mostly reputable web design companies in Russia according to TAGLINE 2010 contest. Our expertise is SEO–friendly, fully functional design and development.
miralinks.ru — the system of acticle placement on qualitied websites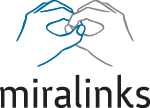 Designed especially for webmasters and advertisers. The unique articles and press releases could be published on your own and on any of 25 hundreds other qualified websites as well. Every article in the system is placed manually (no robots, no automatic submitters involved). There are no self generating catalogs or hints for search engines. The combination of automatic and manual editorial processes guarantees content quality and the real uniqueness.
corpguru.ru — websites: mobile, electronics, auto, games

Over 7 years GURU Corporation is known on market for several successful internet commerce projects fitted in most popular among internet consumers classes of goods: mobile phones, communication devices and gadgets; office electronics and household appliances; computer, online, video games and game consoles; cars on MobiGuru.ru, TechGuru.ru, OnlineGuru.ru, GameGuru.ru и CarsGuru.ru. These project services designed for agencies and direct clients interested in effective advertizing campaigns sited on high-quality networks with 400.000 visitors every day flow.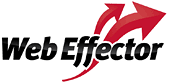 If you are looking for full estimate of your ad campaign investment — you are on the right path, or literally — on the right site. Complex WebEffector tool set contains all known methods of drawing traffic to your project, as SEO, online ads, article and pricelist marketing, and developed to manage, to analyze and to get more profit out of it.
rbsnetwork.ru — RBS Corporation Affiliate Program
The partnership program that allows affiliate companies to use our technologies, knowledge and qualifications to provide their own clients with qualified search marketing services. Ad agencies, web studios, IT- and SEO-companies are all welcomed to collaborate in an affiliate program as an equal and with even success.
Audit of a website is a complex of works, which are provided to help to increase the efficiency of your website, which means that your business is going to increase too. We are helping your visitor to book service or product exactly from you and to turn him from potential buyer into a real one. With our help you can choose depending on current targets and tasks following services: SEO-audit, usability-audit or marketing audit. If you want all of them you should order our new service - Private Internet Marketing.
Private Internet Marketing, first of all, is confidential management of all clients internet-communications, including advanced marketing program, based on using the best technologies of classical marketing in internet-market, and also - complex solving of business tasks with the assistance of the best core specialists of RBS Corporation.
Order
Search Engine Optimization and Marketing Solutions
Paid Search Engine Marketing Campaign
Contact us
If you have any questions, please do not hesitate to contact us!
RBS Corporation
19, bld.1, Leninskaya Sloboda Str.,
«Omega Plaza» business-center,
Moscow, Russia, 115280
Phone: +7 (495) 772–9791 (42 lines in)
8-800-555-9791
ICQ consultant: 377–169–437